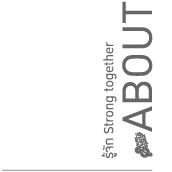 Hair loss, thinning hair and baldness might be a big issue for most of us. The impact of these issues might not directly affect our body but our mind, personality and social life. It causes us to lose our confidence. Therefore, you have to change your behaviors that might harm your hairs in order to stop and lessen hair loss problem. You should also use natural product for your hairs.
Shampoo deeply cleans hairs and scalp and detoxify chemicals, reduce hair loss and thin hairs.
Serum helps stimulate hair growth, naturally nourish hair follicles and scalp.
This product has no silicon contained which is the main cause of dandruff and weaker hair follicles. It's made from natural ingredients. Use this shampoo to wash, detoxify and nourish hairs and clean scalp.
This spray product enhance hair growth. It's made from 100% natural ingredients. No chemicals. Use this spray serum to effectively stimulate hair growth, detoxify scalp, stop hair loss and baldness problems.
The main ingredient of Strong Together product is Ginger.
According to the research, it is found that ginger is beneficial for restraining bacteria. And strong ginger extract can help eliminate bacteria. Ginger also stimulates hair growth and strengthens hair follicles.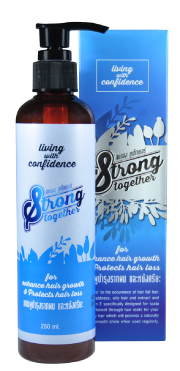 95% Satisfaction of the results
Feedback from the Shampoo and Serum users STRONGER TOGETHER Click Now…
7 Causes of Abnormal Hair Loss
In general, when something has its end of life, it will fall naturally. The same go to our hairs. According to the explanation of Dr.SuwanSrithamma, Director General of Medical Department, during our life time, we have about 80,000 – 1,200,00 hairs and each hair shall grow 0.35 mm. per day. Hairs age about 2-3 years before falling. Normally, each day….
For a normal person, 70-100 hairs a day from millions of hairs will fall. Hair will grow about 1 millimeter per day or 2-3 centimeters a month. However, when hairs irregularly fall more than 100 hairs per day or no new hair growth or thinner hair growth or heavy hair fall in some part, you should seek for prevention and treatment immediately. This problem can happy to both male and female.
Serum helps stimulate hair growth, naturally nourish hair follicles and scalp.
Why Ginger is our main ingredient?
(+66)62-773-6999
Open daily: 9.00 – 19.00